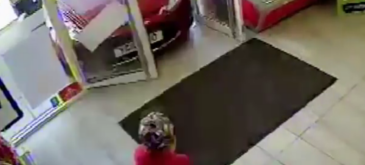 RAW: Boy escapes after alleged drunk driver crashes car, ploughs through store in UK
Drunk Manchester pensioner hits 6 year old boy after ploughing into shop front. 79 year old woman crashes car into shop in Leigh, England
79-year-old Smith today pleaded guilty to failing to provide a sample of breath and driving without due care and attention. She was disqualified from driving for three years and given a 50 hours community order and ordered to pay costs of £170 at Wigan and Leigh Magistrates' Court.
Bine ca pustiul a scapat ca prin minune. In schimb bunicuta in varsta de 79 de ani, are acum carnetul de conducere suspendat.
Promo: Revolutia Preturilor – editia de vara – reduceri de pana la 50%