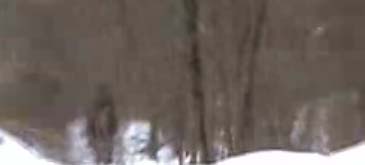 Me and my cousin got stuck in the snow in Lepsa, Vrancea. While I was makin fun of Andrei (who wasn't able to get the car on the road) we saw something in the woods…
Observ ca astia din Muntii Vrancei inchiriaza acelasi costum turistilor. Oare nu pute?
Poate vrancenii vor sa isi dezvolte un nou obiectiv turistic, cine stie?! Propun o repetitie cu Monstrul din Loch Ness prin raul Dambovita. Poate iese un ban cinstit… care se baga la tesut costume'?