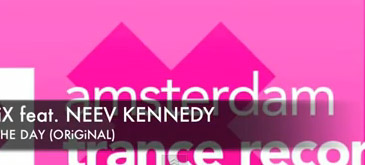 Snatt & Vix feat. Neev Kennedy – At The End of The Day
written by Catalin-Bogdan Gheorghe Adrian Broekhuyse and Raz Nitzan
P & C Amsterdam Trance 2011
Published by Knight of the Sound Table and Razmataz Songs NL
Reluam rubrica noastra saptamanala,  astazi ascultam o piesa trimisa de catre Alexandru Stancu. O dovada ca se poate face muzica de calitate si in Romania. Bravo!
Bonus: A aparut Melodic Art 015. Weekend placut! 😉