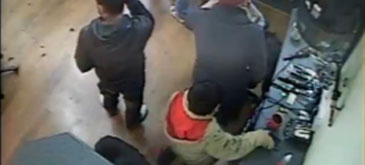 Using children to steal
Happened in a town local to me. A teenager (or man) and child come in to the hair salon. Older man distracts the hairdresser whilst the child pockets the phone.
They knew what they were doing.
Nu stiu, intreb si eu, judecand dupa fetelor lor, limbajul trupului, haine, metoda. "Actiunea" s-a desfasurat intr-un oras din UK. Comentariile de pe Liveleak duc spre aceasta idee.