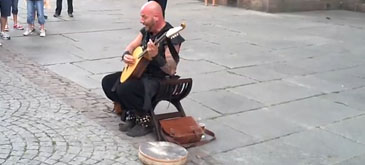 Street Performer in Strasbourg, France, has amazing vocal talent.
This street performer playing in front of the Strasbourg cathedral has a very unique voice, or should I say two voices? He can switch from his normal voice to a female voice effortless
Acum nu stiu ce sa zic, poate ca daca nu-i stiam pe Cezar Ouatu sau Narcis Iustin Ianau eram mult mai impresionati.