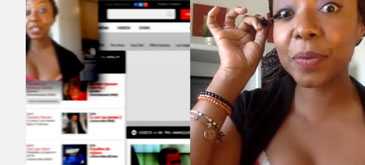 TF Kind Of Advertisement Is This?: Lady Goes Psycho During Make-Up Tutorial (*NSFW*)
I did not create this video. It was emailed to me by an anonymous source, and it has footage in it from my project. This confused me, disturbed me, and really blew my mind. Real, fan made, fake or not, it got my attention. Read below to find out more about www.the15experience.com paranormal project.
Am gasit acest "tutorial" pe internet, nu am sa va dezvalui prea multe, cert este ca trebuie sa va uitati pana la sfarsit si doar dupa asta sa aruncati un ochi pe http://www.the15experience.com/
Avertisment: mare atentie, nu glumesc, imaginile de mai jos contin scene ce va pot afecta emotional.